Terms and Conditions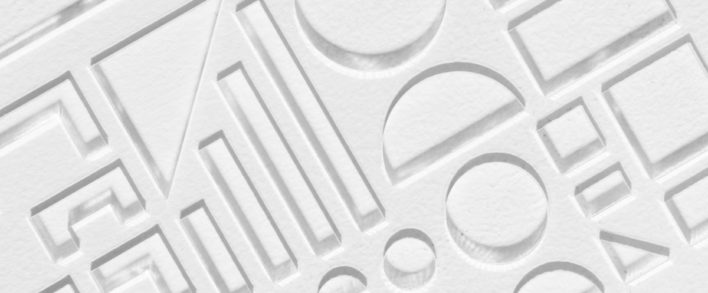 Information
This website is operated by Fitzroy & Finn Ltd. Registered in England No. 5924821. These Terms and Conditions govern the relationship between Fitzroy & Finn Ltd. and our users. By using, accessing and /or placing an order from www.ff-workshop-editions.co.uk, you agree and affirm to be bound by these Terms and Conditions. If you object to anything in these Terms and Conditions, please do not use our website or services.
Definitions
In these terms and conditions:
'content' means information we publish or you post on www.ff-workshop-editions.co.uk, including information about you.
'www.ff-workshop-editions.co.uk' and 'F&F Workshop Editions' means Fitzroy & Finn Ltd., Registered in England, Company Registration Number 5924821.
'our', 'we' and 'us' means Fitzroy & Finn Ltd. and, where applicable, its employees, affiliates and authorised agents.
'our website' means our presence on the Internet.
'products' means the goods and/or services provided by Fitzroy & Finn Ltd. including but not limited to our selection of decorative, stationary, entertainment and design products.
'use' means use, access, view, copy, publicly perform or display, distribute, modify, translate, and create derivative works of.
'you' and 'your' include any user of our website.'website' means www.ff-workshop-editions.co.uk
Use of website
The use of www.ff-workshop-editions.co.uk and its content is intended for the personal and non-commercial use by the users of our site. If you use our website in any way we haven't authorised, then we might claim for damages or report you for criminal offences. Your use of this website and any dispute about it is subject to the laws of England and Wales.
'F&F Workshop Editions' is a trademark which at no point may be used without the express permission of Fitzroy & Finn Ltd. To do so without our permission will result in possible legal action being taken.
You may not use copy, download, upload, reproduce, modify, publish, print, redistribute, retransmit, reproduce, publicly display, publicly perform or create derivative works from the content of www.ff-workshop-editions.co.uk without first obtaining written permission from Fitzroy & Finn Ltd.
The entire content of the site is copyrighted under applicable copyright laws. All intellectual property rights in the website including the logo, graphics, text and products are owned by Fitzroy & Finn Ltd. and 3rd parties and are subject to copyright and other intellectual property rights held by Fitzroy & Finn Ltd. and 3rd parties.
Pictures on our website are property of Fitzroy & Finn Ltd. and may not be used for commercial purposes without permission of Fitzroy & Finn Ltd. Fitzroy & Finn Ltd. reserves complete title and full intellectual property rights in any content you access from this website
Orders
Orders of product(s) are subject to availability and we cannot guarantee your exact product will be in stock. When you place an order, we will confirm it by email, but the order will only become legally binding on us when we send you an email confirming dispatch of the product(s). If we cannot fulfil your order for any reason, we will notify you as soon as we reasonably can.
We try to ensure that product details displayed on the website are accurate and up to date. Images of products on the website are intended as a guide and the actual product may differ slightly in some respects. All weights, dimensions and colours given are approximate. However, any error or omission in any information on the website, or in any other communication or document issued by us, may be corrected without any liability on our part. You will then be given the option of re-confirming your order at the correct price or cancelling your order. If you have already paid for the product(s) at the erroneous price, you will receive a full refund if you decide to cancel.
Before selecting 'Submit Order' in the checkout section, please check that your order summary is correct. You should print or retain your email confirmation in case you need to contact us about your order.
By placing an order you are indicating that you are an authorised user of the credit or debit card used to make your purchase and that there are sufficient funds to cover the cost of the product(s).
Payment
Unless otherwise stated, all prices shown on the website are in £GBP inclusive of VAT and other applicable UK taxes. The prices shown do not include the delivery fee, which will be added to your total order price.
We accept Visa, MasterCard and American Express credit and debit cards. If you are shopping from outside the UK, please place your order and your card company will automatically convert the transaction to your own currency at their specified exchange rate. Please note your card company may also charge you a currency conversion fee at their discretion, which we cannot control.
Payment will be debited from your card or account before the dispatch of the product(s) you have purchased. You will be issued with an electronic transaction receipt, which will be sent to the email address you provide.
We reserve the right not to accept your order or to refuse to process a transaction at any time at our sole discretion. If we cannot accept your order for any reason, we will process a full refund within seven days.
Our site is fully secure. We use Stripe who are a leading card processing company and your card details are never visible to anyone.
Shipping
We charge 1st class Signed For™ Royal Mail rates plus a small transaction fee that we have to pay. Your shipping fee will be calculated dependent on the product(s) weight as you progress through to the checkout.
Delivery will be to the address specified by you when ordering. If you are ordering product(s) from outside of the UK, please check what taxes or duties may apply, as you will have to pay these yourself. We do not know and cannot control what charges you may have to pay once the product(s) reach the destination country.
If you place an order before 12:00 GMT on weekdays, then it will be dispatched the same day. It will normally arrive within 3 working days. Orders placed after 12:00 GMT on weekdays will be dispatched the following working day. We are unable to process orders at the weekend. In case of a delayed delivery, please contact us quoting your name, order number and address and we will look straight into it for you.
Unfortunately we are currently unable to deliver outside of Europe.
We reserve the right to change delivery costs at any time at our sole discretion.
Errors & Returns
If the product you receive is not what you originally ordered, or is damaged or faulty in any way, please email us at studio@fitzroyandfinn.co.uk immediately. You have up until seven days of receipt of your order to contact us with your name, address and order number. We will then ask you to ship the product back to us via registered mail to enable us to track the return of the product. Once we receive the product, we will send a confirmation email to the email address you provide and we will either ship you a replacement, or if the product is sold out, we will issue a full refund for the incorrect, damaged or faulty product and your additional shipping costs.
If you are not completely satisfied upon receipt of your order and would like to return it, please contact us at studio@fitzroyandfinn.co.uk immediately. You have up until seven days of receipt of your order to cancel and return product(s), and must provide us with proof of postage within this time. All we ask is that any product(s) returned to us for refund are in the original packaging, in as-new condition with no evidence of damage or use. Please ship the product back to us via registered mail to enable us to track the return of the product. If these conditions are met a refund for the original cost of the product(s) will be issued. We regret that we are unable to refund your shipping costs for returned products.
We take no responsibility for deliveries being returned to us that go missing or are undelivered.
Your refund will be credited in the same manner and to the same account used to make the original purchase.
Data
We will treat all your personal details as confidential. By providing us with your details to make a purchase you understand and agree that:
You will provide us with truthful personal information about yourself and will keep this information accurate and current.
You will not create an account for anyone other than yourself without permission and you will not share your account details with anyone else or do anything else to jeopardise the security of your account.
We may use a 3rd party company to fulfil your order such as delivery. In this case, we will need to share your personal information with them; specifically, your name and address. By placing an order, you consent to our sharing your details with such 3rd parties for the purpose of fulfilling your order only.
Warranties
Fitzroy & Finn Ltd. is unable to provide any warranties in relation to goods provided over and above its statutory obligation to provide goods of satisfactory quality in accordance with the Sale of Goods Act 1979 as amended by the Supply of Good and Services Act 1994. This does not affect your statutory rights as a consumer.
Indemnity
You agree fully to indemnify, defend and hold Fitzroy & Finn Limited., and our officers, directors, employees, agents and suppliers, harmless immediately on demand, from and against all claims, liability, damages, losses, costs and expenses, including reasonable legal fees, arising out of any breach of the Terms and Conditions by you or any other liabilities arising out of your use of this website, or the use by any other person accessing the website using your shopping account and/or your personal information.
Right To Alter Terms And Conditions
We reserve the right to alter these terms and conditions without notice.
Company details
F&F Workshop Editions is the publishing division of Fitzroy & Finn. Fitzroy & Finn Ltd. is a company registered in England and Wales. Company registration number: 5924821. Registered office: 14 David Mews, London, W1U 6EQ. VAT registration number: GB 122 5024 66